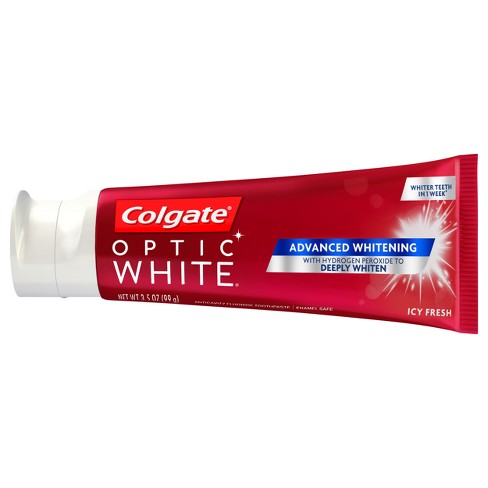 You're thinking, omg, she's lost it. Where are the fabulous bags, the leather pants, the fanfare around a sequin? Because the Obsession of the Day is about things I am obsessed about, and right now this toothpaste is CHANGING MY LIFE.
Let's discuss. Right before Fashion Week, I received a pitch to try this toothpaste from Delaney Park Dental in Anchorage before Fashion Week for whiter teeth. Now, I'll be honest here – I'm not someone who obsesses about the whiteness of my teeth, really. I drink coffee, red wine and I eat blueberries and chocolate. Oh, and I'm a former smoker. Plus, whenever a SDCd commercial comes on, I flip the channel. Eventually, I figured I had to forego the megawatt smile because who has time for trays, whitening appointments, ampules, strips and the like? I had let my white tooth future go. Although I have regular check-ups at Lincoln Park Smiles in Midtown Manhattan to make sure everything is fine.
Until this Colgate Optic White Toothpaste with Hydrogen Peroxide came into my life. Yes, I know this sounds like a commercial but this is the first whitening ANYTHING that has made a believer out of me! I used it consistently for five days prior to Fashion Week and I can tell you that I saw noticeable improvement not only in the whiteness of my teeth but in the healthly feeling of my mouth! Deciding to put it through it's rigors, I used it during Fashion Week's rounds of parties and put it up against eight days of coffee in the morning and red wine at night.
Got a big occasion coming up? Give this toothpaste a run for a week or two and see if it doesn't give you a runway ready smile. I'm ready (and with continued use, hope to stay ready) for my close up.